Professional CV Writing, Cover Letter and CV Review Services. TEL: 0333 123 1131

CV SERVICES 4U
cv wRITING sERVICES.
Browse our WRITING SERVICES
or request a NO OBLIGATION CV ENQUIRY PACK.

100% Satisfaction Guaranteed.
Money Back Guarantees.
        Achieve
interview success.

            Do you qualify for a
             *FREE* CV review?
     If you have not had your CV
            written or updated by   
a professional CV writing service,
       OR your CV is not yielding
   results - then we can help you.
"Fantastic work I am seriously impressed  by the
speed of delivery, more importantly, the quality.
I read through the CV and it felt that you had known
me personally for years! May I compliment you - a

really excellent service for a really fair price.
I will definitely recommend you to others I know
who would benefit from your expertise".
Harry Benton.   Finance Manager, Bridgend. We are more than happy to provide examples
of our work.
We know how to write a CV;  we create
immediate interest in your application.
Our aim is to provide you with products and services that are second-to-none.
Professionally written CVs that enhance your career progression. A B Sample
11 Any Street, Any Town, Any County, QQ1 ZZ5
Mobile: 0123 456 7890 - Email: absample@gmail.com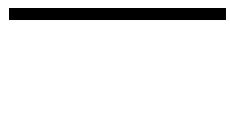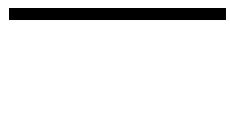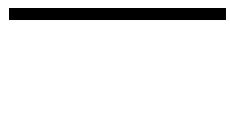 Our personal CV is arguably one of the most important documents we own.

It is our own personal shop window to the world of work, a place where we can promote our expertise and achievements to secure our dream jobs, pursue our desired careers and demand the kind of salaries we feel we deserve.
Page 1 of an example CV (subsequent pages not included) -  CV Services 4U - All rights reserved. 
Professional Profile:
Results-driven IT project-management professional with a reliable track record of accomplishment; increasing productivity, quality levels and customer satisfaction. Decisive, energetic, focused team leader/player who leads high-performing teams through implementing change and improvements. Creative thinker and analytical problem-solver with demonstrated abilities managing projects from planning through execution/completion. Responds pro-actively to pressure; delivering innovative and complex technological solutions on-time and within budget. Achieves high levels of client contentment; regularly commended for outstanding achievements.

Key Strengths and Expertise:
Commercial Awareness | Building Teams | Managed Services | Product Development
Start-ups | People Management | Technical Knowledge | Customer-Facing Skills






Professional Experience:

ABC Ltd: London

Technical Services Manager                                                                   March 2002 - Present

Managed all aspects of the operational network and a department of 15 staff: project managers, field engineers and a customer services team. Focused on meeting and exceeding customer expectations
Devised and implemented all procedures for the operational network, including three data centres; dramatically improved the stability and availability of the network and reduced downtime by 93%
Refocused the team, ensured on-time service delivery of complex network solutions and services to clients. Increased the RFS (Ready for Service Date), from 65% to 93%
Implemented business continuity planning, devised scenarios and performed risk assessments
Rolled out VoIP on the ABC network and implemented several customer installations including a bespoke installation for 200 users across eleven departments. Successfully contributed additional developments for the managed service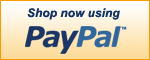 Recent Achievements:
Recruited as part of the senior management team in the start-up and launch of ABC Ltd, servicing the SME market. Contributions led to ABC Ltd being awarded 5 new, long-term contracts, with a value of £2.6m
Played a fundamental part in the pre-sales process for XYZ Company, winning several business deals within early stages of business development. Yielded £100k+ revenue

Developed and gained approval for a business case to in-source ABC's 24-7 network operation centre; successfully launched and executed four weeks ahead of the agreed six month schedule
Introduced various methods to motivate staff, including coaching, internal training programmes and product related work, ensured employees maintained interest and were constantly being developed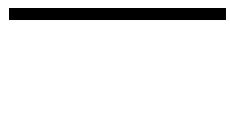 This CV is for an executive in the IT sector, however we also specialise in the

creation of CVs and Cover letters for all levels of clientele including:

students/graduates, intermediate level, career change and more.

We cater for all industries and all sectors.
    Click here to read a number of satisfied customer reviews.
Why CV Services 4U?
We have an outstanding success rate.
Over 5 years' experience in their respective fields.
Knowledgeable and highly trained staff.
Expert CV wordsmiths.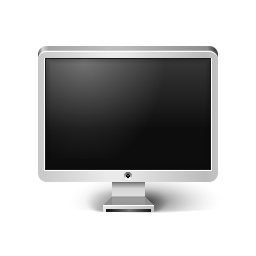 The example provided is for an executive within the IT sector.
We specialise in the creation of CVs and Cover letters for all levels of clientele:
Students, Graduates, Intermediate Professionals, and Senior Executives.

We cater for all industries and all sectors. 
                  CV Example 1 | CV Example 2 | Cover letter Example
We provide low cost, yet highly effective CVs that get results. Over the years we have helped 100's of clients secure those all-important interviews.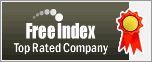 Highly rated service; out of 200+
UK based CV Writing Services.
Click the image to read a selection of recent customer reviews.
Need assistance?
We're available 7
days a week to help.
0333 123 1131