Professional CV Writing, Cover Letter and CV Review Services.
CV SERVICES 4U
"Overall, I am extremely pleased with the CV building package.
I think the price is value for money and the quality content really impressed me. Since using this package, I have seen
a surprising increase in the interest shown by recruiters. 
I've gained positive responses to my CV and Cover Letter, both created using the tools and information provided. I cannot thank you enough for giving me this opportunity to improve my CV and Cover Letter".
Kate. Middlesborough. 
Are you seeking guidance on how to
create interview-winning CVs and
attention grabbing cover letters that
will lead you to success?
We've put together a cost-effective, yet comprehensive and user friendly package that will provide you with all the tools, answers, examples and information you'll need to create professionally designed, correctly formatted, and succinctly written CVs / Cover letters.
We offer you our full support. Contact our Customer Support team.
Tel: 0333 123 1131

Email us your re-worked documents and we'll cast a professional eye over the content. There is no charge for this additional service.
We passionately believe in helping every client achieve their career hopes, dreams and ambitions, and therefore offer you our professional:
CV & Cover letter writing kit. CV and Cover letter writing.
Confidently write your own Curriculum Vitae and Cover Letters and begin to reap the benefits of more interviews. Complete with our comprehensive and detailed, easy to follow instructions, you will be able to create documents that will inspire agencies and employers to contact you to discuss your potential.
Accompany your CV with a professionally formatted cover letter; we show you how to include the information that the reader looks for. How to inspire them to turn over and read the enclosed CV.
                   Click here and discover how this package will get you interviews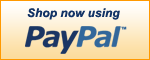 Click the image to discover what else is included in your
CV Writing Kit.
£9.99 Here's a brief insight into a selection of the information provided:
How to create a CV, its preparation, and what to include and what to leave out.
Explains in detail how to create your personal profile statement.
Details the inclusion of: Education, Work Experience, Skills, Interests and References.
How to format various types of CV and meet employer expectations.
We tell you the 10 things you must always include and those that you should never include.
We explain how to write an effective cover letter and provide you with real examples.
Your guide shows you how to make your CV standout.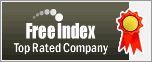 Highly rated service; out of 250+ UK
CV Services 4U
CV Writing
Services.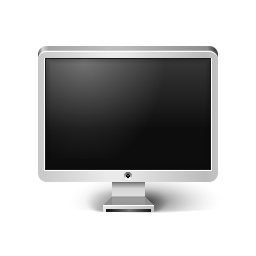 Special Offer:
Professional CV
Writing Kits.
Now £9.99


Just need some professional advice?
Sign up to our FREE course.
Lessons are delivered by email over 10 days. The first one will arrive shortly
after registering your interest.
Learn the simple CV fixes that instantly improve your success rate.
We'll share important strategies needed
to evidence that you can provide value.